Cannot thank you enough for giving me my life back (made it even better actually). This is my new lifestyle for a lifetime.
I started the plan. I have lost 11 kilos in 7 weeks!! Incredible. I feel like I can take on the whole world ;p My skin is radient, I am spending more active time with my two boys of 14 and 12 and am prospering in my own business as a beautician.
Keep up the good work. I am sure you are helping many other people around the world. Love hearing from you as it gives me more motivation to keep this up.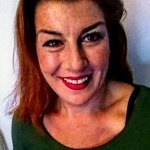 Shirley Farrugia
Olesya is a magician! When I spoke to her first, I told her my life felt like a 10,000 piece puzzle with half missing. After working with her for just five weeks, I've lost 14 lbs and that's only a small part of the major changes in my life. I feel vibrant and my zest for life has returned. I used to feel like a stranger was living in my mind and body since I felt so unlike myself. I am myself again and it is a completely exhilarating feeling. I used to tell myself that I am older now and should accept all the physical and mental changes because it is normal. IT IS NOT NORMAL TO FEEL LIKE CRAP. What a wake up call! Olesya's program works wonders and she is an amazing guide. If you're reading this and thinking about taking the first brave step in the direction to heal your life, you're absolutely in the right place. Click on that button and take charge. You can rest assured that Olesya will guide you with the rest. Good luck and happy healing!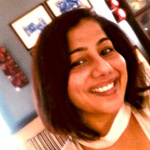 Priya Viswanathan
I lost 11 pounds in two months following Olesya's Plan. I had given up all hope of losing weight. I wasn't feeling good about myself and was constantly feeling drained of energy.
Olesya has helped me lose weight, feel good about myself, gain renewed energy and brought about improvements in my hair loss issue. She's a dedicated professional who is enthusiastically helping women all over the world.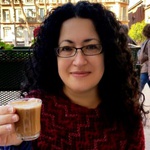 Claire Caruana
I've struggled for the last 7 years with very uncomfortable symptoms. No amount of conscious eating nor exercise provided relief from pain or toning my belly. I also intuitively knew my gut was in charge of so much of my overall well-being and I really wanted to learn how to heal the imbalance of my mind, body and heart to reduce inflammation and return to a state of vitality. I knew I needed help. As a meditation and mindfulness teacher, I am skeptical of quick fix approaches and felt at home immediately in Olesya's care. She truely understands how our health and wellness are connected to each and every energetic and physiological aspect of the human experience. If you're ready to turn within and truly relax into a path of wellness, Olesya is a trusted guide.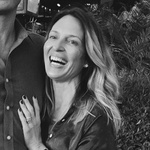 Becca Peters
Olesya has changed my life. She provides the best tips, advice and guidance on weight loss and healthy lifestyles.
I have lost weight, toned up and don't feel bloated anymore! My skin is shining and my hair isn't falling out as much. All thanks to her.
Olesya has guided me every step of the way. I appreciate how detailed her content is and it has made such a difference in my life. Work with her and you will see a marked difference in your body and your life.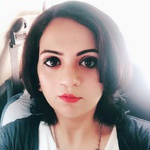 Lauren Lopez
It's been so long since I've felt "normal" that it's weird for me to feel so good. My head is clearing, like the fog is lifting and I have energy to do things again.
My skin is glowing and I feel so radient. People I saw just last week are surprised when they see me, they are asking what is going on... What changed?
It's SO EXCITING to experience this and know, deep inside, this path I'm on is what I've been looking for. I can't wait to see what the future has in store for me.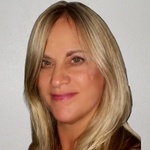 Carol Weaver



Schedule A FREE Call For Your RESULTS!




I was diagnosed with Premature Ovarian Failure, and didn't have a period for the past 8 months, belly fat, mild depression, brain fog, weight gain, loss of libido. I was living my life on automatic, not enjoying my life and my family, feeling angry and upset.
My main concern was all the things that were not going to work, not believing. What put my fears at rest was the different approach Olesya uses. After working with Olesya for just a little over a month I feel amazing and my menstruation is back, my pre-pregnancies weight is back (I have 3 boys) My personality has changed for the better. My joy of living is back. My libido is back! I feel terrific!
What surprised me the most is how all my health and emotional issues were addressed in a careful manner. Olesya's approach truly works and it is tailored to your needs without the conventional drugs! I would say do not miss the opportunity life is giving you to change what you know is not right.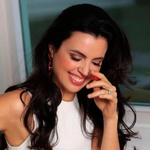 Adriana Sierra
There are no words that could ever describe what Olesya has done for me. I went to school for a Masters in Nutrition, studied Chemistry and understand how food works inside our bodies on a molecular/cellular level. However, a part of me, my Higher Self, KNEW that there was a way to connect the Mind and Body and Spirit but I never was able to find someone who could GUIDE me THROUGH IT.
Until I met Olesya.
She was the first one to introduce me to a different approach to health. After my RTT session, I reconciled with the past and THAT WAS IT. I began working on truly taking care of the girl who was inside me. The girl who had been locked up, told to "shut-up" and not express herself and SPEAK HER TRUTH.
Since then I have welcomed Fear , Challenges in my Life like NEVER before. And I am creating, MANIFESTING what it is my Higher Self sees for me. At the very least, this time around starting today and EVERY DAY I will TRY.
I will try something new. I will stop being depressed as if the life I have been given "isn't enough" and CHOOSE to see everyday with Love and Waiting Excitedly for Good and Great things to happen to me.
Why? Because I was born to Love and Be Loved. It's my God-Given Right.
And what have I gained from out of this? A new friend. A new perspective on Life. New vision and Hope.
I have no reason to settle for less anymore. Because that is not Who I was Called To Be.
I gained WAY more than just "physical" health. I gained Life.
And Olesya Wilson, gives space so we could do the REAL Transformative Work that will Last a LIFETIME!
Thank you Olesya for being a symbol of Love and a real women who empowers others to be them?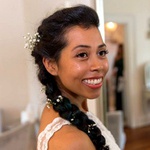 Stephanie Guerrero
For years I struggled with fatigue, weight gain, hair loss, and insomnia. As I entered my late 40's, I thought it was just part of getting older. At times I worried that something was terribly wrong. I would go and see my general practitioner or gynecologist and it was always the same experience. They would spend 20 minutes with me, ask a few questions, take my vitals, recommend I do a blood and hormone test, and tell me to book an appointment a month later. I would come back and they would instantly tell me to get on some type of hormone.
I left those appointments with a prescription in hand and a "check in" appointment for a few months later and felt completely paralyzed. The whole process was superficial and disconnected.
Then a dear friend told me about Olesya and my whole life changed. Olesya holds you through every step of the process. She is your partner in figuring out exactly what is going on with your unique system and designs programs that are custom fit for your body and goals. Her approach is holistic, intelligent and wrapped in warmth and kindness. You feel completely supported on a weekly basis.
Since working with Olesya over the last four months I have lost the weight effortlessly, my energy is back and friends and family are asking me what I am doing because I look so much younger and more vital. I feel great! She is a total gem and her work is life changing - run, don't walk, to make an appointment and do this for yourself!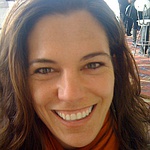 Catherine Gray
I started working with Olesya after a referral from a friend because I just knew something wasn't right with me. After spending countless hours in gyms and yoga studios, eating a vegetarian diet for 20 years, never taking any medication, and jumping onto the next Whole 30 movement I thought I was bulletproof. Maybe it was my age, or the toxic environment we all live in, or chronic stress but I started feeling unlike myself. I could see the bloating in the mirror, I felt a little sad and down even though I have it "all" and I felt nauseous after I ate a perfectly healthy meal.
Olesya listened to my story and with testing we confirmed GI issues. Within weeks of being on her program I felt better. My bloating went away and my spirits lifted. Growing up with a Dad as a doctor I knew that Western style of medicine ignores traumatic issues related to our past or childhood, and obviously I didn't want to fix things with a band aid, i.e.: prescription drugs. With the help of Olesya I was able to realize the deep connection to my past and how it was negatively affecting my future. Right now she is helping me re-write my future mentally, physically and spiritually. Sure, I can take all the vitamins she recommends and succeed on her programs but the real work is turning your dreams into a reality. Whatever that dream might be, big or small she is helping me to open up the portals to be a confident, inspiring and heathy 48 year old mother and woman.
The bonus has been that my husband can't believe how great I look. He sees my everyday and has noticed a definite change in the way I look and the way I present myself. He says I look the best he has ever seen me look in 17 years! He is a convert and wants to try Olesya too!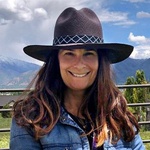 Christa Zaro