You Need To Stop Guessing And Test To Get Answers
Posted 1 year, 5 months ago
Health Hormones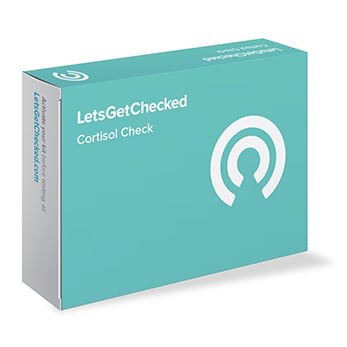 Do you have a feeling that your health problems might be caused by hormones? Test, don't guess. You can do it from the comfort of your own home now! Once you've discovered that your symptoms (stubborn belly fat, the tiredness, the lack of sex drive, the acne, the hair loss) are connected to your hormone imbalances, you're already one step ahead of so many people and you are already headed towards good health. But, what's next?
A blood test is like a gauge, revealing measures of disease inside your body. The results can provide the confirmation you and your healthcare provider need to move forward and make important decisions.
However you choose to pursue treatment, you will need to get your hormones tested. I am a big fan of a customized health care and weight loss and see people get the results so much faster when they know how to target their plan of action through testing. You can save yourself tons of money, energy and avoid mistakes by testing.
I only use labs that I've tested myself, and I would love to share one of them with you today!
LetsGetChecked is a personal health testing company that provides dozens of blood tests to consumers. Originally headquartered in Dublin, Ireland, LetsGetChecked now has a headquarters in New York and has been available in the US since 2017. There are categories of tests, which are small kits that come in a box, including Sexual Health, Male Health, Female Health and Wellness. What I really like, there are sp many of types of tests can provide a detailed reading of blood for hormones, cancer, vitamins, minerals, cholesterol, thyroid, diabetes, female fertility, celiac, cortisol, HIV/AIDS, STDs, and more.
Since I have PCOS, and I love to check my hormones regularly, I tried the Female Hormone Test Kit ($129)
Remember that PCOS cannot be diagnosed by symptoms alone. PCOS is a very complicated endocrine disorder. Blood tests to measure hormone levels, an ultrasound to look at your reproductive organs and thorough personal and family histories should be completed before a PCOS diagnosis is confirmed. Assessing hormone levels serves two major purposes. First of all, it helps to rule out any other problems that might be causing the symptoms. Secondly, together with an ultrasound and personal and family histories, it helps to confirm that you do have PCOS.
Most often, the following hormone levels are measured when considering a PCOS diagnosis:
Lutenizing hormone (LH)
Follicle-stimulating hormone (FSH)
Total and Free Testosterone
Dehydroepiandrosterone sulfate (DHEAS)
Prolactin
Androstenedione
Progesterone
When Let's Get Checked reached out to me about their at home wellness test kits, I knew right away that it was for me because I like to monitor my hormones closely and can recommend them to my clients. Based on all of the questions that you guys have been asking me, I can tell that this is a great fit for you also.
At home female hormone test to provide a broad picture of a woman's hormonal health, with online results in 5 days. Isn't it amazing?
Biomarkers covered:
Follicle Stimulating Hormone (FSH)
Luteinizing Hormone (LH)
Prolactin
Oestradio
What is included in these at home wellness test kits?
The process for testing couldn't be simpler. What I really love, it takes place right in the comfort of your own home, and for quite a bit less than you would pay to have your doctor run the same tests. I do lots of testing in my practice and love tests like GI map and Hair mineral analysis but have trouble finding a good lab for blood work that you can do from the comfort of your own home.
Let me start by telling you what comes in the kit:
Instructions on how to activate your kit
Instructions how to conduct the test
Lancets
Bandaids, gauze and sterile wipes
Blood collection vial
Biohazard bag
Prepaid shipping envelope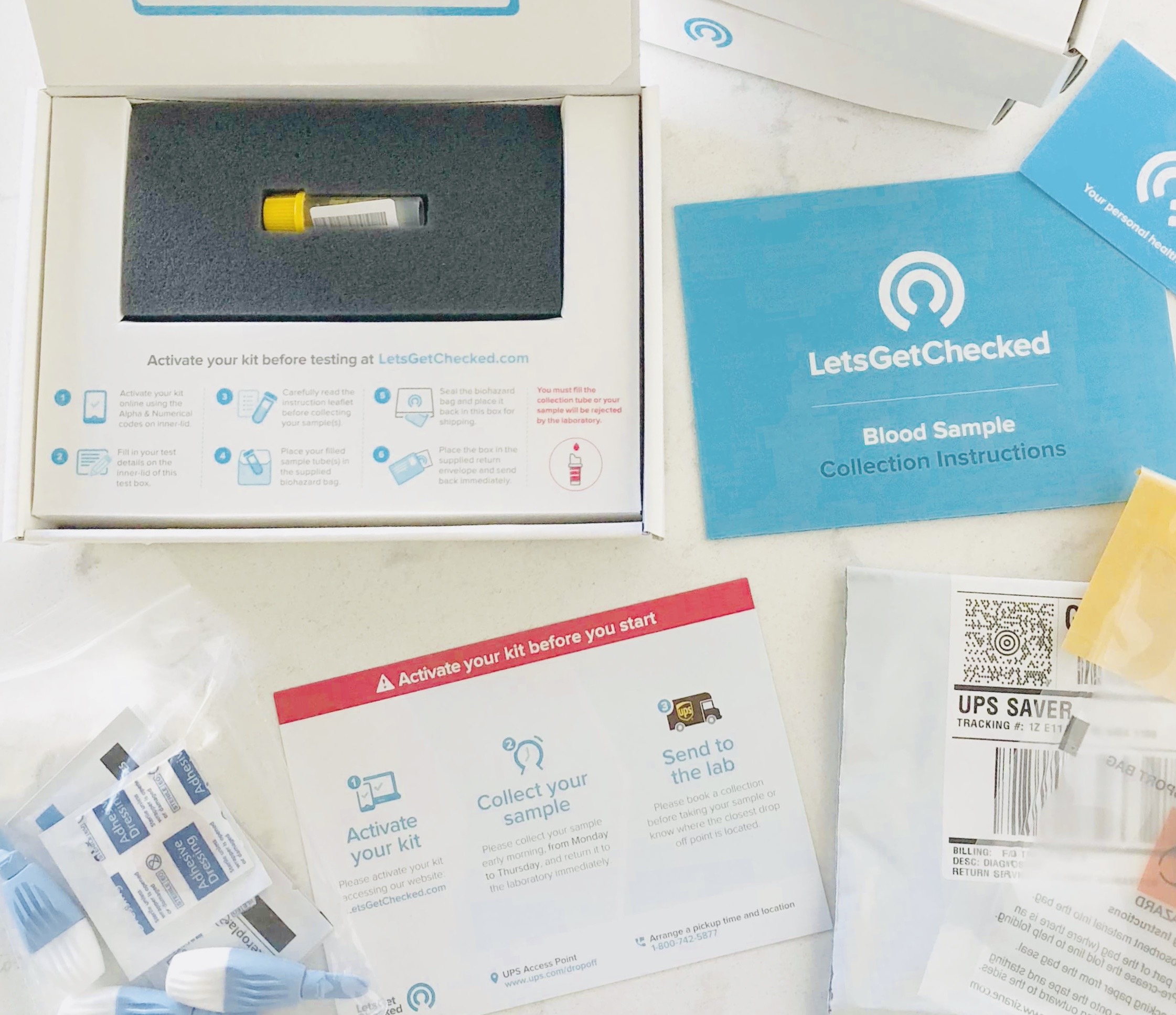 How do the kits work?
The process is very simple:
Activate your kit
Wash your hands with warm water to activate blood flow.
Clean your finger with the sterile wipe provided, then dry your finger with tissue.
Prick the side of your index or middle finger on your non-dominant hand with the lancet while your arm is pointed downwards above the vial.
Fill the provided vial to the line that is visible on the vial. Ensure that you reach this line for quick delivery of your results.
Seal your sample and put it in the biohazard bag, put the bag back in the box, put the box in the shipping envelope and send it off. SUPER YEASY!!! Just like that. Then within about 10 days time, you will have your results sent directly to your inbox.
I spoke with a nurse from LetsGetChecked after receiving the results, as would any client, and she gave me the breakdown of my results, very knowledgeable and nice!
Overall, LetsGetChecked is a tool for people who are ready to take their health in their own hands and ready stop being a victim. If you cant figure out whats going on with your body, gaining weight and feeling off despite eating healthy and exercising try thyroid and female hormones tests first of these tests.
LET'S GET CHECKED is offering 15% off to all of Mindoverbody's beautiful ladies, just use code HAPPYBODY at checkout. Check out their full line of testing here.