Happy Hormones Reset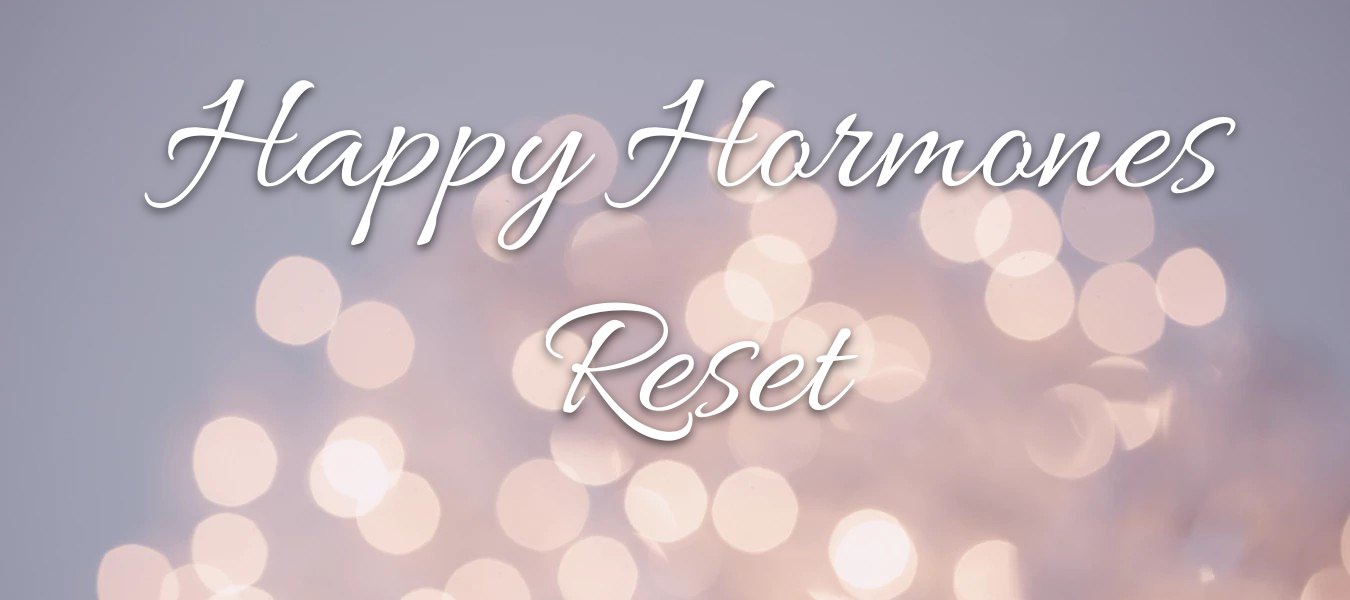 Reclaim who you were before stuff dimmed your light. Heal your heart. Heal your gut. Balance your hormones. Transform your body.
Over 80 days you'll shift from exhaustion to radiance, as you release and rewire emotionally, physically and spiritually. This sacred journey will be a life changing path home into a deeper soul-filled connection with your body as you unleash your inherent power and reclaim vitality.
You`ll achieve lasting weight loss, more toned body, optimal gut health and more balanced hormones, whether you're dealing with adrenal burnout, thyroid issues, menopause, toxicity, bad bacteria overgrowth or even autoimmunity. You` 'll release the heaviness and stress of trying to find another solution and reclaim your natural essence, energy, and life force.
We will also journey together into your past to fully release any toxic wounds that have been keeping you trapped in a cycle of PUSH to welcome in more FLOW.
The Happy Hormones Reset is mind, body and spirit makeover working personally with me!. Once you reconnect to yourself, to your body, you will balance your hormones, lose weight, get rid of unwanted symptoms and release pain from your past.
You will balance your hormones and get rid of painful symptoms, lose weight, create miracles, and get happy so you can enjoy the body you desire, the LOVE and balance you deserve, while learning to nourish yourself with healing foods, body and soul wisdom to create your healthy and fulfilled life.
The only way you can do that is to heal your body and spirit at the same time .... so let's begin.
I'll Empower You By:
1. Supporting you with physical approaches and detox and nutrition plans to address weight gain, poor gut health, adrenal fatigue and other hormonal imbalances bringing your stressed body back to balance.
2. Teaching you restorative techniques and exercise patterns that will energize your system and heal your adrenals.
3. Working with you to clear patterns of over giving and people pleasing, bringing you back to a place of empowerment.
4. Teaching you techniques to process and release your stuck emotions, bringing you to a place of emotional alchemy.
5. Putting you on an overwhelm detox, taking you from tired and wired, to balanced and energized.
Here's What You Get
Mon to Fri business hours support
1 X 2 hour One 2- hour Rapid Transformation Therapy session. (not included after 24 hours)
Weekly group coaching calls with me.
Amazing community of ladies who go through the same journey and support you and give you whole lot of LOVE!
A full evaluation of your stress level, sleep, and current nutrition & exercise regiment.
Lab Testing – to assess hormones, gut health, inflammation, microbiome, enzymes. Lab tests pricing is not included.
Meal plan (with more than 300 delicious recipes and desserts) – a customized and individualized plan that addresses nutritional deficiencies, hormones and metabolism.
Gut healing protocol tailored for your needs
Weight loss program that targets your belly fat and resets your metabolism.
Here's what my beautiful ladies have to say about working with me :
Olesya is a magician! When I spoke to her first, I told her that my life felt like a 10,000 piece puzzle with more than half the pieces missing. After working with her for just five weeks, I've lost 14 lbs and that's only a small part of the major changes in my life. I feel vibrant and my zest for life has returned. I used to feel that a stranger was living in my mind and body since I felt so unlike myself. I am myself again and it is a completely exhilarating feeling. I used to tell myself that I am older now and should accept all the physical and mental changes because it is normal. IT IS NOT NORMAL TO FEEL CRAPPY ABOUT YOURSELF AT ANY AGE. What a wake-up call! Olesya's program works wonders and she is an amazing guide. If you're reading this and thinking about taking the first brave step in the direction to heal your life, you're absolutely at the right place. Make a decision and take charge. You can rest assured that Olesya will guide you with the rest. Good luck and happy healing!
Priya Viswanathan
"WOW, this is truly making me feel different right away! Like the feelings of heaviness are going away and happiness is entering in.
It has been so long since I've felt "normal" that is so weird for me to feel this good. Like my head is clearing.. the fog is lifting and I have energy to actually do things I have been neglecting due to no energy at all during the day. I actually did everything on my to do list which hasn't happened in years! My skin is glowing and I feel absolutely radiant! It's such a change that people I haven't seen in a few weeks are surprised when they see me and are asking me what is going on... What am I doing different.
Olesya is my life/soul/body saver and I know God led me to her to change the inside of me as well as the outside. I know without a shadow of a doubt, this is going to be a change for the rest of my life!!
It's SO EXCITING to experience this and know deep inside that this path in on with her is the FREEDOM I've looked for and am now going to get finally!! I can't wait to see what the future has in store for me!!"
Carol Weaver
"Cannot thank you enough for giving me my life back (made it even better actually). This is my new lifestyle for a lifetime.
I started the plan. I have lost 22 pounds in 7 weeks!! Incredible. I feel like I can take on the whole world ;p My skin is radiant, I am spending more active time with my two boys of 14 and 12 and am prospering in my own business as a beautician.
Keep up the good work. I am sure you are helping many other people around the world. Love hearing from you as it gives me more motivation to keep this up."
Shirley Farrugia
"I lost 11 pounds in two months following Olesya's Plan. I had given up all hope of losing weight. I wasn't feeling good about myself and was constantly feeling drained of energy.
Olesya has helped me lose weight, feel good about myself, gain renewed energy and brought about improvements in my hair loss issue. She's a dedicated professional who is enthusiastically helping women all over the world."
Clair Caruana
Here is the information about the Happy Hormones Reset: