Discover Lumi Tea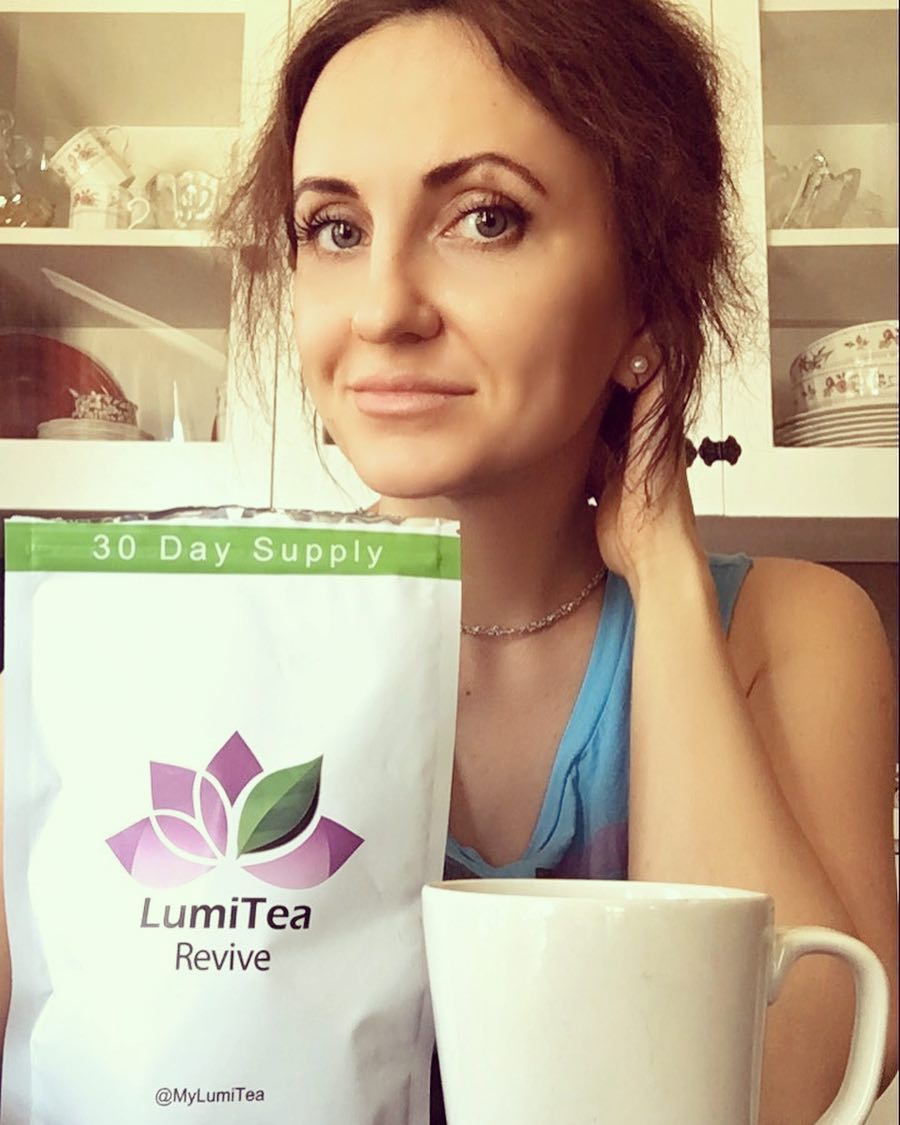 I love herbal teas. Often I like to get two or three different varieties  and mix them together for increased benefits. I was really happy to discover the Lumi Tea Company's amazing, all-natural teas mixed and ready to go. All their loose leaf teas are fresh and produced in smaller batches, ensuring a higher quality tea.
Today I'm going to introduce you to @mylumitea Revive which is one of the best power blends I've tried.  For all the tea lovers, this one is a must have.  Easy to make and always good to have on hand, this tea can help on many levels.  I fell in love with this tea and honestly recommend it from personal experience. If you want to try this or any of the Lumi Tea products you can use my code OLESYA to have 20% off at the checkout at www.LumiTea.com.
Lets take a look at the this amazing tea a little closer:
The green tea in it is loaded with polyphenols which function as powerful antioxidants. It also has some compounds that improve BRAIN FUNCTION and help make you smarter.
Roselle has an incredible list of nutrients, improves your immune system, protects your heart and helps you to stay fit.
Red dates are super high in Vitamin C – yay BEAUTIFUL SKIN! Also high in Vitamin A, B1, B2, protein, calcium, phosphorous, iron and magnesium. Red dates improve immunity and protect the liver.
Java tea is used to treat liver and gallbladder problems. Also great for WEIGHT LOSS and speeds up the your body's metabolism and helps prevent the absorption of fat!
One of my favorites, Goji berries are full of protein and a collagen-building combination of Vitamin C and Iron. They detoxify your liver, promote healthy skin and boost FERTILITY!
Peppermint is such a wonderful herb that can IMPROVE DIGESTION, eliminate inflammation, aid in weight loss and boost the immune system.
And, Ladies and Gentlemen, the king of herbs – Ganoderma (also known as Reishi mushrooms). It protects and cleanses your liver, detoxifies your body, fights cancer and gives you a HEALTHY HEART! It is also anti-inflammatory, anti-candida and has been shown to support fertility and help BALANCE YOUR HORMONES! (also reduces Androgens in the body if you have PCOS)
Take a look at their site and find the perfect tea for you.  They have so many varieties to choose from!  Revive is always a good place to start, with effects you'll want every day. Click here and use code OLESYA to get 20% off your order of Revive.